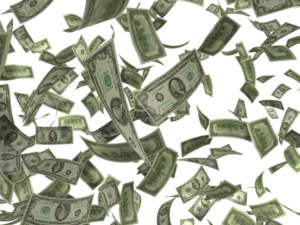 Although the runs on Silicon Valley Bank and Signature Bank did not sink the economic ship they exposed slow leaks of deposits raising concerns for local banks and the economies they support.
Growing Problem for Local Banks
Even before the collapse of Silicon Valley Bank and Signature bank, local banks were losing large depositors. Conversely, the accounts they attracted brought less money.
Banking customers with more than $10,000 in an account have dropped from 44 percent last year to 28 percent in 2023, according to J. D. Powers' Retail Banking Satisfaction Study. Conversely, deposits carrying balances below $1,000 almost doubled from 17 percent to 30 percent.
"It's an incredibly tenuous time for both bank customers and financial institutions, and the need for trust between these two parties has never been more pronounced," said Jennifer White, senior director of banking and payments intelligence at J.D. Power. "Although our study was conducted prior to the recent high-profile bank crisis, the difficult economic conditions that contributed to the Silicon Valley Bank and Signature Bank failures have been building for quite some time."
Charles Schwab
Even a large national concern like Charles Schwab has been affected.
Morgan Stanley downgraded Schwab from buy-overweight to equal weight Thursday. An overweight designation means the analyst thinks the company will outperform similar companies. However, stocks rated equal weight are expected to be average.
Several other firms see Schwab as a good bet. Goldman Sach and Citi continue to recommend Schwab for the long term. Although Citi lowered its price target for Schwab stock from $75 to $65. That is near Morgan's estimate of $68.
Noting that Schwab is not losing money, the Morgan Stanley review said more investors are moving funds from the firm's Charles Schwab Trust Bank to money market accounts.
Like many banks, Schwab Trust holds some low-interest long-term investments. Morgan's concern is that Schwab Trust might have to sell some of those investments at a loss to cover withdrawals from the bank. However, Schwab CEO Walter Bettinger maintains the firm has the liquidity to cover all the funds in the bank.
Depositor Flight Builds
Following the collapse of SVB and Signature Bank two weeks ago, depositors began pulling money out of local banks.
Aside from the 25 largest banks in the United States, bank deposits dropped $119 billion, following the bank failures, according to a Federal Reserve Bank report. That is more than double the previous dollar drop and the biggest percentage decline since 2007.
At the same time, deposits at the 25 largest banks grew by $67 billion, according to Fed data.
Other than large banks, many large investors moved their money into Treasury and money market accounts.
Money Markets Draw
Money markets may offer higher interest rates than banks. In addition, they are not weighed down by low-interest loans.
One of the main functions of local banks is to provide loans for individuals and small businesses. Many, if not all, banks are carrying loans they issued before the Fed launched its rate hike campaign last year. As a result, banks may be earning about three percent on those loans.
Conversely, money market funds are not weighed down by consumer loans. They make money by putting depositors' funds in short-term Treasury bills and similar investments. As a result, they can respond to Fed rate increases quicker.
Investors moved $65.99 billion into money market funds for the week ending Wednesday, according to the Investment Company Institute. That brings the total in money market funds to $5.2 trillion.
The rising influx of funds into money markets has raised some concerns.
Yellin Urges Caution
"If there is any place where the vulnerabilities of the system to runs and fire sales have been clear-cut," Treasury Secretary Janet Yellin said Wednesday, "it is money market funds."
Yellin's comments came as she accepted the Paul Volker Award from the National Association of Business Economics.
There have been two runs on money markets since the turn of the century. One was triggered by the financial crisis of 2008. The other took place in 2020, at the height of the pandemic. In both cases, funds quickly sold investments to cover the cash withdrawals of nervous investors. Those sales resulted in losses in many cases.
Yellin came into office with an eye on the vulnerability of money market funds.
Less than four months after being sworn in, Yellin told her first meeting of the Financial Oversight Council, "Last March (2020), we saw evidence of how these vulnerabilities in nonbank financial intermediation can take the existing stress in the financial system and amplify it."
At the same meeting, she noted that the Securities and Exchange Commission (SEC) is reviewing measures to tighten the regulation of money market funds. The SEC's report on money market funds is expected later this year.
However, previous attempts to add regulatory safeguards have been shot down by industry lobbying.
Read More:
Come back to what you love! Dollardig.com is the most reliable cashback site on the web. Just sign up, click, shop, and get full cash back!