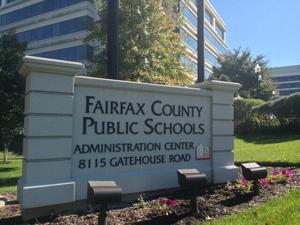 In a unanimous vote, the Fairfax County School Board has passed a measure granting public school teachers and staff members collective bargaining rights. The resolution gives employees the right to organize and elect a union to negotiate pay, labor contracts, benefits, and work conditions.
In 2020, the Virginia General Assembly passed legislation allowing local governments to give collective bargaining rights to public workers. The county Board of Supervisors approved a resolution for county employees when the law took effect in 2021.
Administrators with the school system presented a 22-page draft resolution to the school board in December after more than a year of work and collaboration.
Providence District School Board representative Karl Frisch introduced the motion during a school board meeting last week, saying collective bargaining will positively impact student success and staff retention.
"Everyone wins when teachers and staff have pay increases, better working conditions, reduced turnover, and workers have a seat at the decision-making table," he said.
During his remarks, Frisch also acknowledged what he said are the causes of recent staffing challenges faced by the school system.
"Longstanding teacher and school staff shortages are driven by low pay relative to peers in other professions with similar credentials, inadequate or uneven professional support, and challenging work conditions."
The resolution guarantees workers the right "to engage in informal conversations and interactions about workplace and organizational issues while on duty" without facing coercion or intimidation. It also states that the school board retains the right to determine budgets and can take necessary actions to carry out its mission during emergencies.
Any negotiations with budgetary implications must be initiated by Sept. 1 and agreed upon by Nov. 1 to be included in the following year's budget.
In accordance with Virginia law, bargaining unit members are not allowed to go on strike.
The school division will recognize separate bargaining units for:
Licensed instructional staff, including full and part-time teachers, librarians, and counselors
Operational support employees, such as assistants, custodians, food service workers, and bus drivers
Administrators and supervisors, including principals and program administrators
Substitute teachers and temporary employees are excluded from bargaining units. However, after
July 1, they may seek inclusion in one of the existing units or request to be recognized as a unit.
Employees in the bargaining units can select an employee association to represent them through a majority vote. Following the school board's election results certification, the chosen employee association will become that unit's exclusive bargaining agent.
Sully District representative Stella Pekarsky seconded the motion and said schools will be better places to learn and work in the coming years.
"We stand for our employees to have a voice and a seat at the table. We stand to ensure our schools can recruit and retain staff who provide a world-class education for all students," she said.
Multiple school board members addressed their family's history when praising the "historic" vote.
"Our family's stable middle-class status was a direct result of their hard work and the transformative power of collective bargaining. Our tireless educators and staff deserve nothing less," Frisch said.
David Walrod, President of the Fairfax County Federation of Teachers, said in a release that they waited 46 years for that vote, calling it a momentous occasion.
"We are committed to working with FCPS staff to educate them about the benefits of collective bargaining, and mobilize them to sign authorization cards and call for an election," he said.
The school system's website states it will secure a Labor Relations Administrator in the next few weeks to manage the certification and election processes.
Acacia James covers Fairfax County with a focus on affordable housing, access to transportation and other issues affecting underserved communities.