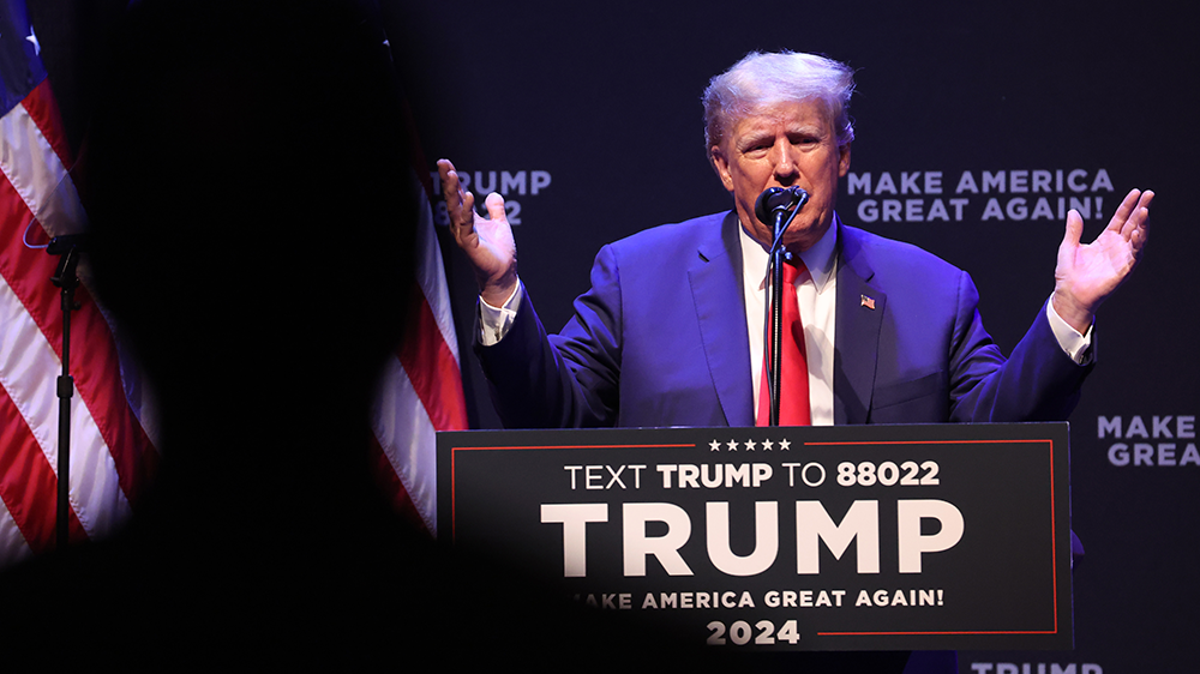 Donald Trump vows to stay in 2024 race if he faces criminal charges
Donald Trump has predicted his arrest on Tuesday in a furious all-caps Truth Social post calling for protests to "take our nation back" as he depicts a violent vision of America in chaos.
Law enforcement agencies are reportedly preparing for the possibility of his indictment in relation to the hush money payment to Stormy Daniels. A spokesperson for Mr Trump later clarified that that there "has been no notification" of an arrest or charges, other than "illegal leaks" to news outlets.
Meanwhile, a federal judge ordered his attorney Evan Corcoran to give evidence before a grand jury regarding conversations he had with the former president regarding classified documents found at his Mar-a-Lago property in Florida.
On social media, Mr Trump triumphantly returned to Facebook and posted no less than eight videos to his Truth Social account on Friday. YouTube also announced an end to his ban from the platform after the video-sharing site and others suspended the former president in the aftermath of the attack on the US Capitol.