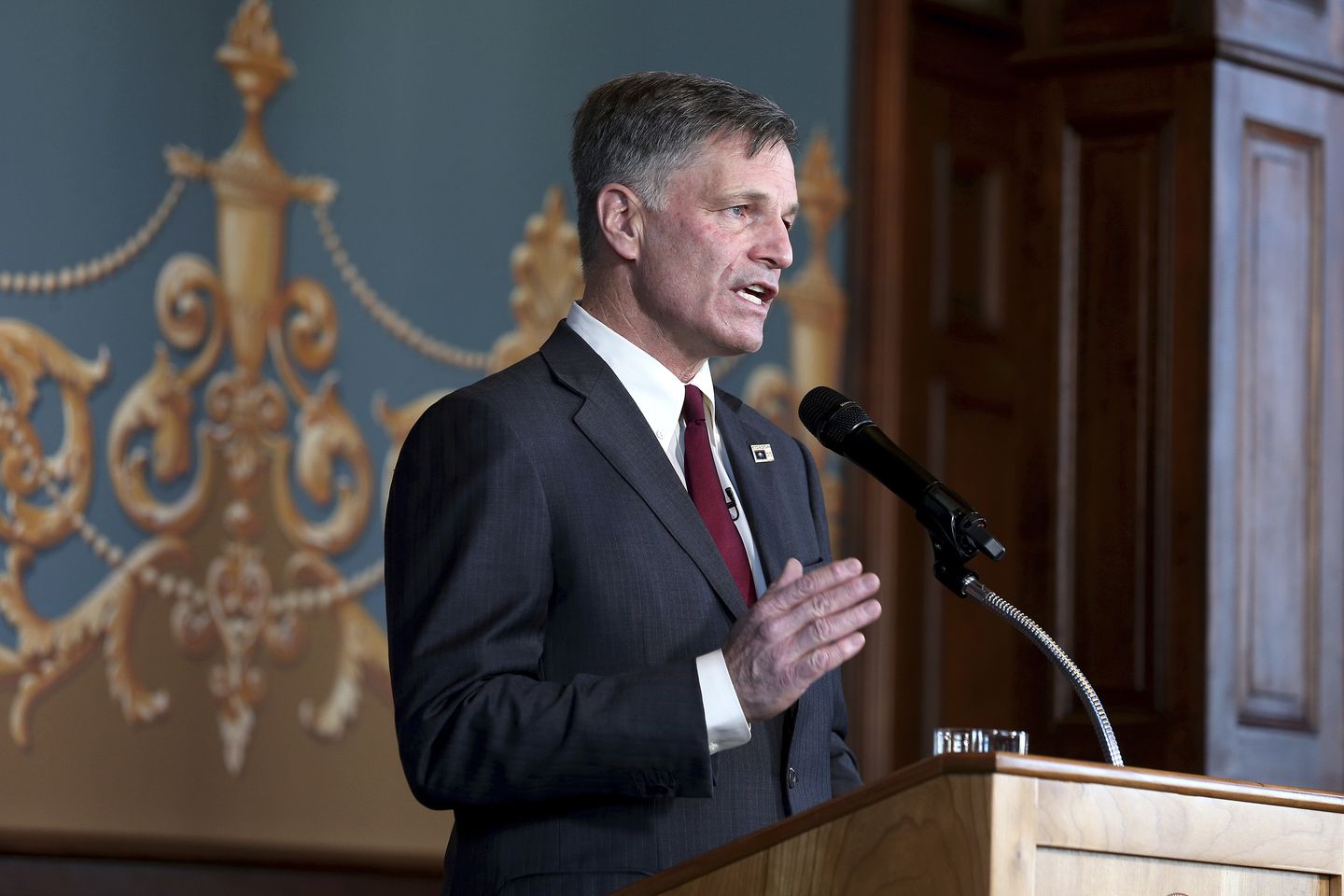 Wyoming's Republican Gov. Mark Gordon signed a bill making it illegal to prescribe or dispense abortion pills, making his state the first to ban what has become the nation's most common method of pregnancy termination.
The bill signed Friday comes at a time when the future of abortion drugs is hanging in the balance as a federal judge in Texas weighs whether to overturn the Food and Drug Administration's 2000 approval of mifepristone, part of the two-pill abortion regimen.
Republican state Sen. Tim Salazar, the bill's sponsor, said after the signing that "my promise to protect the unborn has been fulfilled."
"Wyoming is the first in the nation to ban chemical abortion. Over 90% of abortions in Wyoming are chemical abortions," he said on Facebook. "The help received by so many involved made this possible. Thank you."
The measure, which takes effect July 1, represents the latest salvo in the battle over abortion pills between red states and the Biden administration, which made permanent in January pandemic-era rules allowing the pills to be prescribed via telehealth and delivered by mail.
Fifteen states have passed laws requiring the pills to be prescribed by physicians. Six of those states also require an in-person visit with the doctor, according to the pro-choice Guttmacher Institute.
Antonio Serrano, advocacy director of the Wyoming ACLU, said that a "person's health, not politics, should guide important medical decisions – including the decision to have an abortion."
"We will continue to challenge efforts contrary to our right to make our own reproductive health care decisions," the ACLU said.
The law does not apply to the so-called "morning-after pill," which are taken before conception or before pregnancy may be verified, and exempts cases in which the drugs are used to treat miscarriages.
U.S. District Judge Matthew Kacsmaryk held oral arguments last week in Amarillo, Texas, on a challenge by pro-life medical groups against the FDA's approval of mifepristone. A decision on whether to revoke or suspend the approval could be released anytime.
Gov. Gordon also allowed a bill banning most abortions to become law without his signature, noting that a similar law was temporarily blocked last year pending the outcome of a lawsuit challenging the measure's constitutionality.
"I understand the Legislature's effort to improve Wyoming's pro-life legal framework and preemptively clarify some of these legal questions with HEA 0088's various legislative findings," Mr. Gordon said in a letter to the Secretary of State. "However, I believe this question needs to be decided as soon as possible so that the issue of abortion in Wyoming can be finally resolved, and that is best done with a vote of the people."
Adam Schwend, SBA Pro-Life America western regional director, said the bills make Wyoming "one of the most pro-life states in the country."
"According to Medicaid data, the rate of chemical abortion-related ER visits have increased 500% since mifepristone was approved," Mr. Schwend said. "Wyoming's new law will limit the abortion industry's ability to jeopardize the health and safety of women and girls."